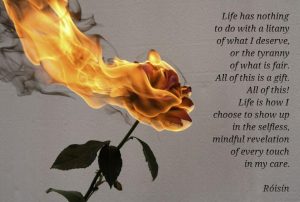 There i sit…pondering what could fit…into the perception of creativity.
I feel…I think…into my very own being…to find my own growing meaning.
This week has been emotionally tough _ rocking between here and there…Now that was quite a deep and intimate share.
Emotions of anger…madness…emerged from the dark…unbeknown to me…it somehow had to be.
Love feels often not enough…Love pushes for Trust.
Creating respectful distance…to cultivate what is missing.
Joy and heart-centered Inspiration.
***DD***