"Art and Love are the same thing: It's the process of seeing yourself in things you are not."

Chuck Klosterman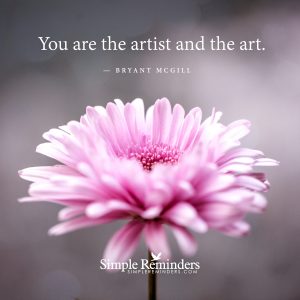 The Compassionate Gardener sees You for Who You are…your Self!
You are the artist and the art that gets created through your eyes, and heart!
You design the garden, journey, story of your life!
You are responsible for your own life's decisions!
You only know what You need to create your own Self!
Would You like to feel safe and secure ~ happy and peaceful ~ satisfied and grateful with Who You are ?
You are the Artist of your own Life!
Do You like the Art You are creating for your Self?!
Only You know in your very own heart ~ when You feel Love and Peace for your own Self!
😊