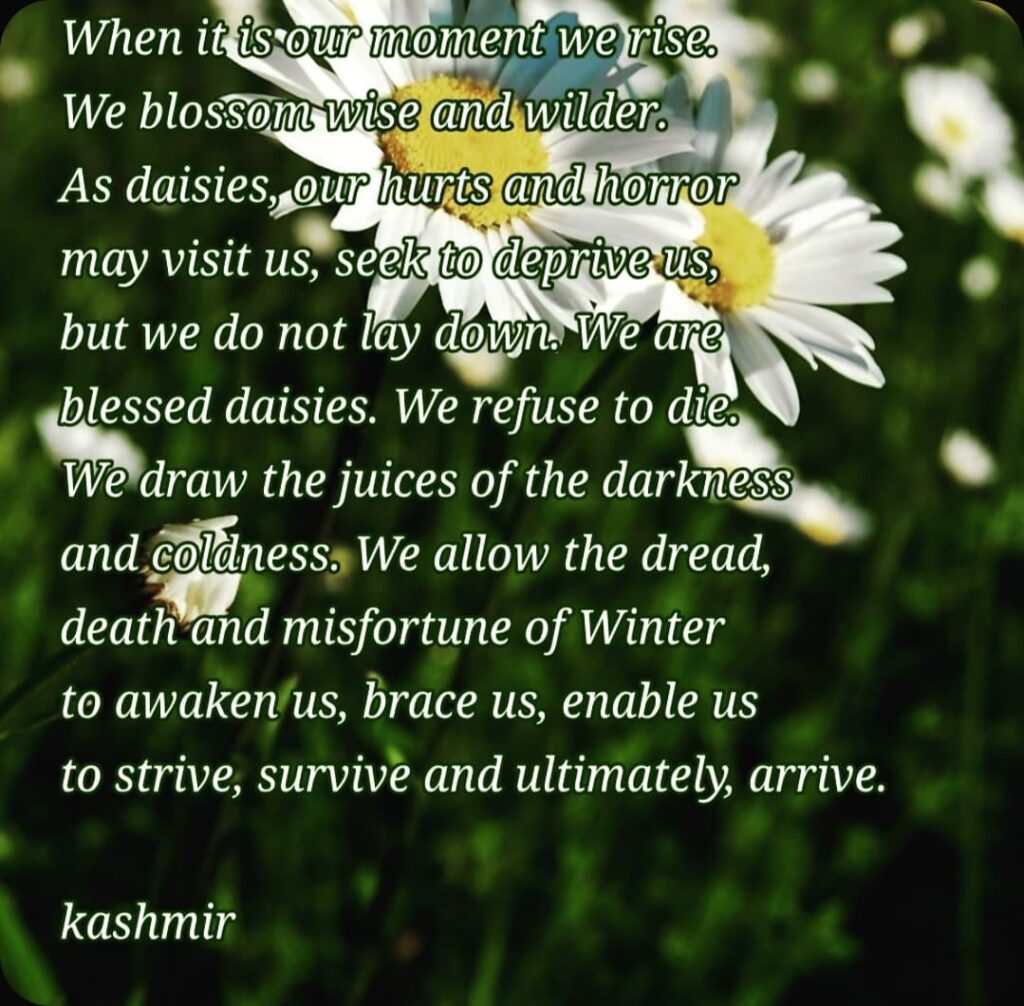 As the clocks slip back, days lengthen, the snow subsides, we sense the oncoming tide of Spring.
Winter has done its worst. And once more a new life cycle will begin.
Wars, pandemics, cancers, poisoned fields, oceans and skies. And still the daisies will rise. Despite the lawn keepers despise.
Still this tiny, resilient weed will bloom.
She's telling us what to do.
She is going to be here soon. To remind us, as she opens her eyes, what we must do to get through.

Let's not waste a single minute, asking why, seeking to explain, refrain, defy and define.
It's time to get "with it".
It's time to trust our bodies, spirit, heart and mind.

~ Kashmir ~