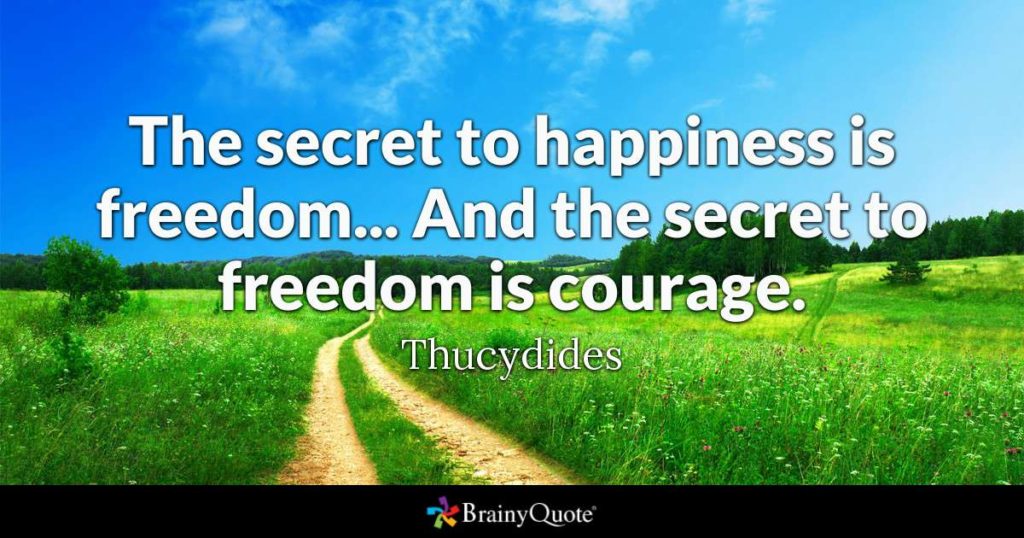 Courage enables us to be anyone we can imagine to be.
Courage shows us that anything is possible, despite or rather in spite an inner fear. All what is needed is to take a leap!
Courage dares to be and to do what feels right!
Courage frees us from the rules and regulations of yesterdays that constantly keep us down because of limitations.
Courage is an inner strength that resides within the heart, only waiting to be awakened.
Courage allows us to face our pains and grief from the past in order to transform them to our own benefits.
Courage is self-growth!
The path to freedom only opens up before us, when we have the courage to let go and forgive our past.
We need to learn to remember our past, remembering for what could have been, instead of what was!
The secret to happiness and freedom is to remember what or who came before us, and to make this path to freedom better for everyone's sake!
Remembering is an Act of Courage!