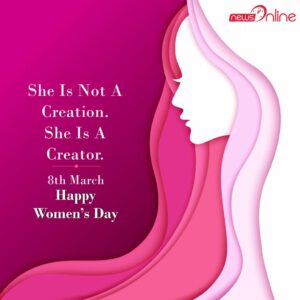 Here is to strong women: may we know them, may we be them, may we raise them.

Unknown
Today is international Women's Day!
Today, and every new day to come is an opportunity to acknowledge, and honour women's presence.
Where would we be without them?
We all come from women!
We need to remember that the base we all stand on is a woman – Mother Earth.
Mother earth is only safe when we are truly home with and in ourselves.
A real woman knows that to be able to encourage, to inspire, to feel uplifted and motivated she needs to be true to herself.
She stands in her own power, and does not follow the crowd.
She is authentic and transparent with nothing to hide.
When she is happy, everyone will get to feel that joy. When she is unhappy, however, this will have a ripple effect and can be destructive.
May we have compassion, joy and mercy for ourselves in order to be able to celebrate the life of women – today and on each new beginning!
~Thank You~