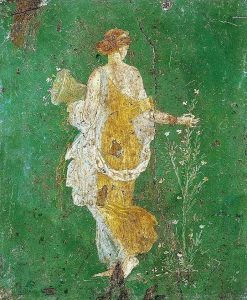 The Compassionate Gardener feels inspired by Flora ~ the Roman Goddess of Flowers and Spring.
There is deep gratitude for the creativity of life!
When was the last time You enjoyed anything creative ~ any ART ~ that makes You come alive, and feel good about You?
Painting, writing, singing, dancing, playing… music… gardening your heart and Soul … is ART!
You are an ART… Enjoy the progress!
Life is all about being creative!
Being You!
Once You know deeply that You are connected, and grounded in yourself, You will see from your own heart that all and everything is One!