"Too much love never spoils children. Children become spoiled when we substitute "presents" for "presence."

Anthony Witham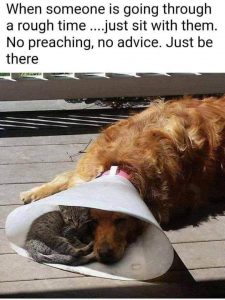 The Compassionate Gardener Knows too well the fine line between "presence" and "presents".
The lack of 'emotional' presence despite the amount of 'physical' presents can make You feel confused, unhappy and also lost.
Presents ~ gifts ~ tend to bring only an instant gratification that does not last long. Nonetheless, there are people that cannot help but chase after instant gratification because they see the thrill ~ the high ~ the hype but unfortunately, this present is not the real thing!
Real presence, however, is Being here right Now.
The Compassionate Gardener wants to find out what is Best for You …what You enjoy…who You truly are…what it is that makes You ~ your inner child~ come alive and kicking ~ simply joyful…You!
Real presence is able to show You how to be able to empathize with your own, and so with other people's feelings and emotions…and that by listening quietly!
This is something that You needed growing up!
True Presence!
Taking Time for You…Being there in Times of Need…without giving advice, nor preaching…just being there…present.
Listening!
Yes, listening to your own inner voice has such a miraculous healing power!
This healing power helps You to See from your own heart…what to do, which path to take, what decision to make.
True and Real Love is Presence and Present in One 💜