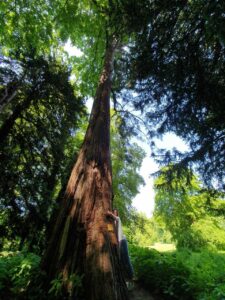 "We do not need more intellectual power, we need more spiritual power. We do not need more of the things that are seen, we need more of the things that are unseen." – Calvin Coolidge

In the tapestry of time,
a lineage unfolds,
A child,
a story,
in the universe it molds.
From father's strength,
and mother's grace,
Yet not confined to their dreams' embrace.
Not a puppet,
nor a keeper's claim,
I am the consequence,
not bound by name.
Born of recklessness,
ignorance,
and strife,
A journey unfolding,
a tale of life.
Not a parent,
not a dream's designer,
I stand alone,
a self-refiner.
In the echoes of the past,
I find my truth,
Outgrown the binds,
the vigor of youth.
A child of my own,
a guide so wise,
Responsibility,
care,
caution arise.
Setting boundaries
in the present's glow,
Educating self,
the seeds I sow.
In the canvas of existence,
a lineage told,
A tale of growth,
of being bold.
This journey,
unique,
in time's endless stream,
The title engraved: "A Life Unseen."
DD